love = api !
hah ! neyy la jdik nyer bile brcinte !
whyy ?
because ..
aty aq yg sgad mahal neyy terluke !
air mate aq trbuang hnye untk dear !
Ya Allah ! npe aq prlu tanggong semua ney ?
law towl lah awk sayang sy .cinte an sy .
whyy awk prlu luke an aty sy ?
awk tao sy mnderite .awk tao sy aty sy sket .
awk tao ? bilee sy tgok nan mate sy sndiri .
sy cryy .sy xsngke .tp ..
mbe awk ckap nan sy .awk syag sy lg .sblom sy call .
awk da kte awk nk kpel nan sy .
budd .why jdik cmneyy ? whyy syag ??
sy sdey la !
nk twu x .28.11.10 uh .
ary yg pleng bhagie wad sy .
sy dpad miliki blek hati awk !
sy sukee at that day ! mlm uh .sy asek trbayang awk !
ewm .esk uh .awk msg mnjew .
best sgad ! budd .todayy !
sy jmpe ssuatu yg sukar bg sy tok time .
sy xmmpu lalui ni semua lg .
tolong sy wak .jgan luke an aty sy lg .
sy syag awk .sy xsgop hilang awk lg .
tp .tol ker apew yg sy npk uh ?
sy tgok nan mate sy .sy bce nan aty sy .
ewm .xpew la .sy akn pendam bnde neyy dlam aty sy .
sy xkn gtw awk .
sy xksah .bia la aty sy yg sket .jgan sesekali aty
awk yg sket .sy akn wad awk bhagie .
sy jnji .if u love me .
please make me smile again .
i want you !
smpai skg sy sdey .air mate sy brterusan trbuang .
hurm .sy call awk .awk xagkt .awk tyto kowt .
xpew la .xmao ggu .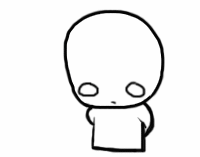 prlu kew CINTE dlam hidup kite ?
CINTE yg tulus mgkin akn brkekalan .
tp .kalau CINTE yg x tulus ?
yes .ia akan meninggal kan kite .
tp kalau ade jodoh dan CINTE itu msih ade dlam hati .
mgkin .CINTE itu akan kembali lagi .
CINTE ITU INDAH BILE BRSAME .
best kew SINGLE neyy ?
for me .ila .best jgak .
slame 1 bulan lebey .
saye SINGLE .xde sape memiliki hati sy .
sye xpenah bg hati sye tok org lain .
krane .hati sy hnye tok dear .
waktu sy SINGLE .sy happy gak .
hati sy xpenah luke .jeles uh adelah .
sb gok nme awk comen2 nan pmpuan lain .
chat2 nan pmpuan lain .
tp xlah trluke sperti skarang .
mmpu kew awk kmbali kan senyuman sy blek ?
hurm .
can i hug and kiss you again..
like fesly i and you fall in love ?
under the moon and star ..
the memories that i will nott forget .
i love you .i miss you .i need you .
sayang !!